Deep Pore Cleansing Facial
Leaves your face feeling clean, glowing & refreshed
Effective treatment for a number of problematic skin conditions.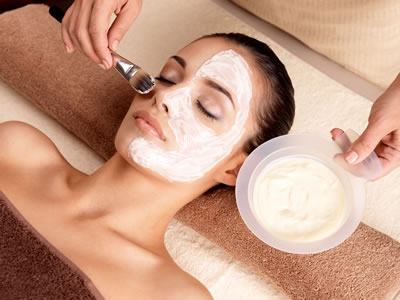 DEEP PORE CLEANSING FACIAL
What is a Deep Pore Cleansing Facial?
Deep cleansing facials use a variety of treatments to clean your face more thoroughly than other treatments typically provide.
What is the Process?
Your face is steamed to open up the pores Then you can expect an extraction of clogged pores, whiteheads, blackheads; a deep pore cleansing treatment and healing masks to improve the skin's surface and underlying layers.
A deep cleansing will extract oil and debris from your pores and uses more effective products than those typically found in stores. If you have sensitive skin, speak with our staff to determine if this procedure is right for you.
What are the benefits of a Deep Pore Cleansing Facial?
Blackheads & whiteheads are removed
Improves oily, acne-prone & congested skins
Reduces enlarged pores
Improves the appearance of the skin
Improves skin texture and color
Removes the excess sebum, oil, blockages
Increases blood &lymph circulation
Helps to control oil & sebum production
Oxygenates the skin
Post-Treatment Experience
Similar to other facials, people with sensitive skin may experience some irritation, redness, and dryness on your skin. The redness can be caused by the extractions or by the chemicals found in the cleansing treatment. Both of these are only temporary and should go away within a few days.
Also, people who are sensitive to pain may want to avoid extractions that feel like a pinch on the skin. Remember to communicate with your esthetician if anything feels uncomfortable!
You will leave with your face feeling clean, glowing & refreshed.
For optimal results, a treatment every 4 – 6 weeks is recommended.